Power Washing You Can Count On
Wilmington homes need regular maintenance and power washing for all of their outdoor surfaces. Choose Scrub Power Washing & Cleaning, your trusted local power washing company. We use professional pressure washing equipment, surface cleaners, and specialized chemicals to take care of your exterior cleaning needs. We take care of your home as if it were our own, and you'll love the results we give you!
Scrub Power Washing & Cleaning understands that you need a reliable, insured, thorough exterior cleaner offering a full range of services. We offer residential power washing for your home's siding, wood deck restoration services, concrete driveway power washing, and MORE! We even clean the dirt, debris, twigs, and leaves out of your gutters.
We use a low-pressure cleaning method on your home's siding, the right blend of chemicals, and a double-filtered rinse to give you the best results possible. We are also serious about the cleaning solutions we use - we ensure they are safe for your kids, pets, and plants, so you'll never have to worry about damage to your landscaping, lawn or shrubs.
Please call us today for more information. (910) 232-4408 We offer FREE estimates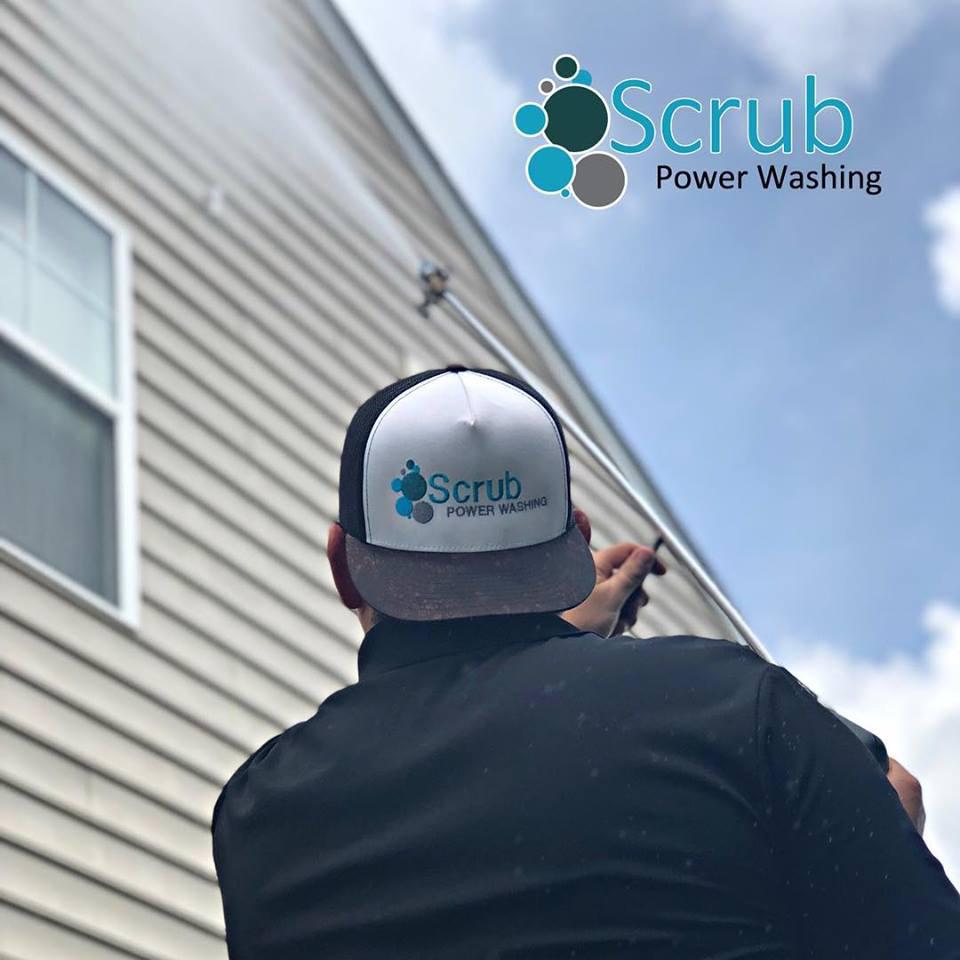 RESTORE YOUR CURB APPEAL WITH SOFT WASHING
Scrub Power Washing & Cleaning's technicians are the soft wash pros for homes and businesses in the Wilmington, NC area. Do you ever look at your siding and think it's discolored or dirty? Soft wash cleaning can restore your home or business to its original color. Over time, algae, mold, mildew, bacteria, dirt, and dust build-up on houses and buildings, causing them to become dingy and worn-looking. These contaminants actually begin to break down the building's siding and exterior materials. At Scrub Power Washing & Cleaning, we offer reliable, affordable, and professional soft-wash house and building washing services. Our cleaning products are all eco-friendly and biodegradable, specifically designed to safely clean siding and exterior building surfaces. These surface cleaning solutions reach deep into the surface to quickly remove and kill mildew, mold and other harmful impurities. Our low-pressure soft washing process is extremely safe for any roof, landscaping, and pets.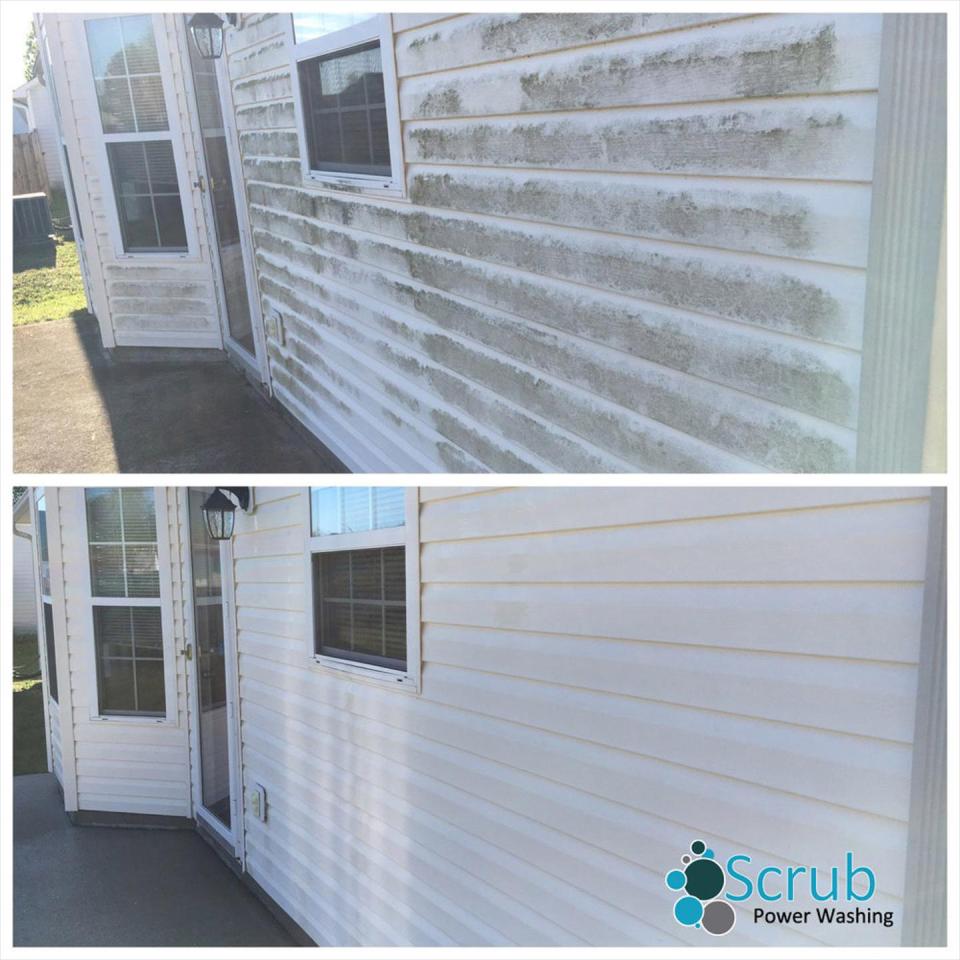 DECK & FENCE RESTORATION SERVICES
Scrub Power Washing & Cleaning offers reliable and affordable power washing services to remove dirt, grime, mold, and mildew from almost any structure or surface of your home or business in the Wilmington, NC area. We are experts in the exterior cleaning of fences, decks, spindles, rails, and stairs. We professionally clean vinyl and wood decking materials using our commercial-grade cleaning equipment, featuring variable pressure settings to ensure there is no damage to the surfaces we are cleaning. We also use professional power washing chemicals that safely remove unwanted material from any surface. Our products are pet and plant-friendly - you can rest assured that no harm will come to your landscape or your animals.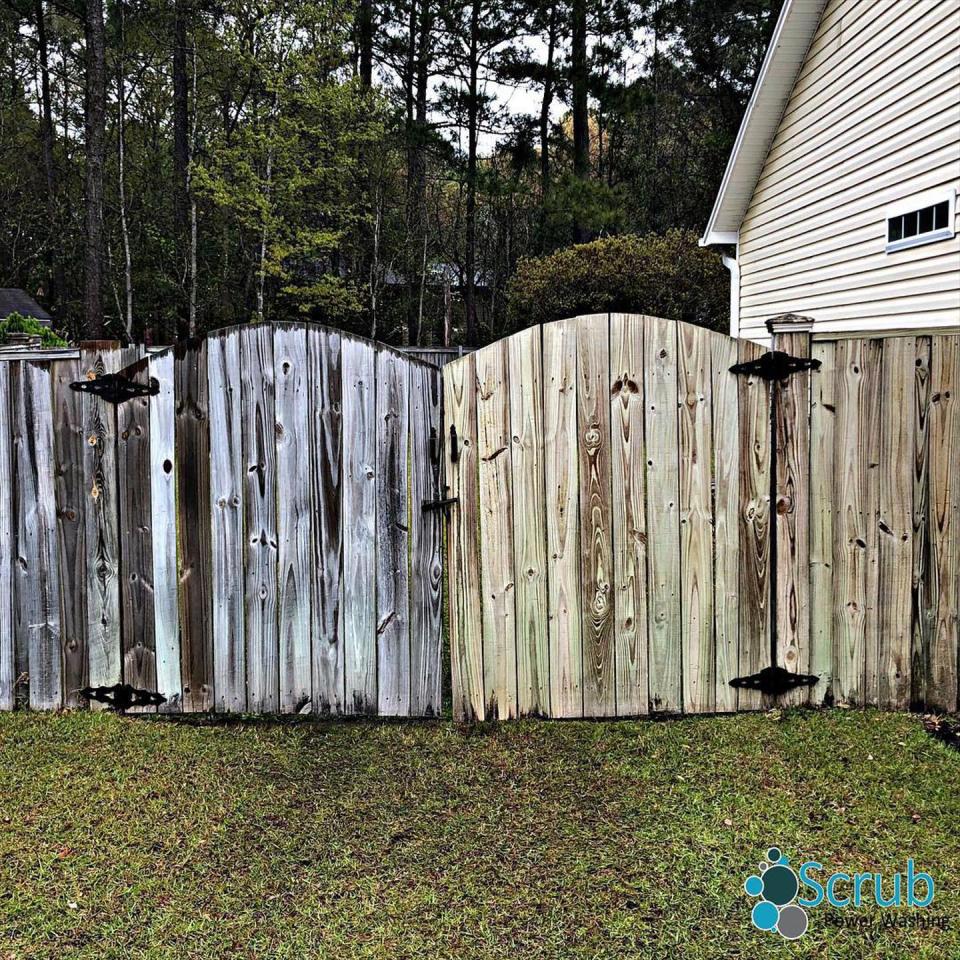 CONCRETE AND SURFACE CLEANING SPECIALISTS
Concrete surfaces around your home or business can become extremely dirty from traffic, tire rubber, mildew, oil, grease and other materials. If your driveways, parking lots, walkways or other areas are showing the wear and tear of daily use, call on us! We can make these spaces look good as new. Cars, trucks, and people cause the concrete to become sticky, gunky, slippery, and dark from debris and use. Scrub Power Washing & Cleaning specializes in safe and effective concrete and driveway cleaning services. We use professional-grade high-pressure concrete surface cleaners and hot water to wash away these contaminants. Our specialized equipment agitates and deeply cleans concrete surfaces, reaching down into porous concrete to draw out stains and dirt.
You only get one chance to make a good impression. Don't let a dirty driveway, parking lot, or parking garage define you. We have the solution - Call Scrub Power Washing & Cleaning today for affordable surface cleaning done right the FIRST time!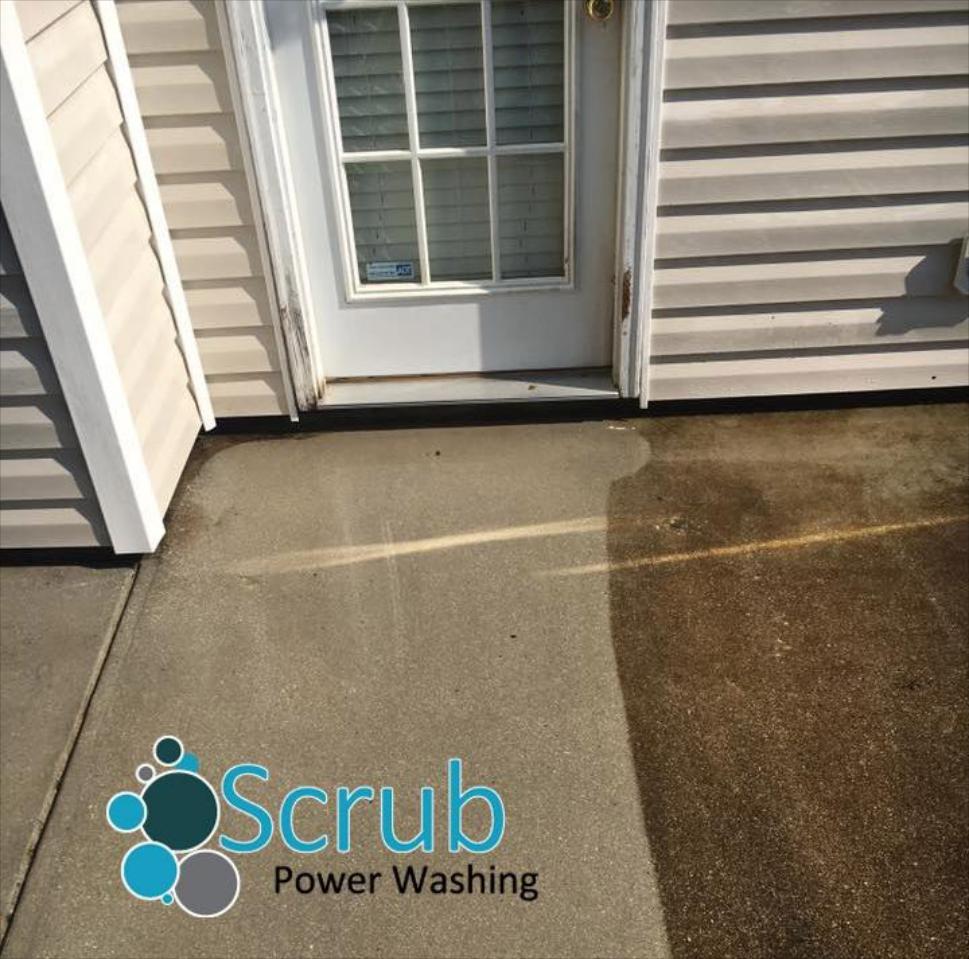 CLEAN GUTTERS ARE IMPORTANT TO YOUR ROOFING SYSTEM
Ifyou're experiencing gutter issues, don't try to deal with them yourself. If your gutters are clogged or they're falling apart at the seams, you can trust Scrub Power Wash & Cleaning to handle your gutter cleaning needs. No matter how big or small your gutter issues might be, call us first. Making certain that your gutter system effectively moves water from precipitation away from your home's foundation is critical. When your gutters are dirty or plugged, this can mean damage to your roofing system, water damage, and leaks.
Please call us today for more information.
(910) 232-4408
We offer FREE estimates!